Personal Training at Phoenix Performance is by far the fastest way to achieve real, long lasting results.  We work with you every step of the way to ensure you are on the right path.  Leaving no stone unturned, we will ensure you get great results.
To find out how we can help you achieve great results, fill in the contact form below and we'll be in touch or scroll down to keep reading.
Book your Free Consultation now and we'll:
Discuss your current lifestyle, fitness regime, and nutritional needs/habits
Assess your goals in detail, creating specific and time-framed goals
Talk through our strategies and how we can help you
[contact-form-7 404 "Not Found"]
What we cover:
 
Detailed nutrition plans. We can create a complete and detailed diet plan for you to follow or we can offer structured advice and changes for you to make along the way, whichever of these methods you prefer.
Training plans designed for you to fast-track results.  These are tweaked and renewed every 3-4 weeks to ensure your continuous progression.
Detailed health supplement recommendations to ensure you never waste money on gimmicks or false advertised promises again.
Sleep and stress

 management

. No body likes a poor night sleep, and with poor sleep comes poor health and poor recovery.  We will discuss your lifestyle and help to create a more stress-free environment which will help you to sleep better at night and wake up feeling more refreshed.
When you work with us, we create your programme with a holistic view.  There's so much more to Personal Training than just working harder, being shouted at and eating fewer calories.  At Phoenix Performance, we go in to depth with you and we work hard to ensure that you achieve real, long lasting results which promote better health and great results.
Our Personal Training packages come with a 100% money back guarantee.  So, if you don't look and feel better after 12 weeks, we will give you your money back*
Below are just a few clients who we have worked with.  Keep scrolling to read more.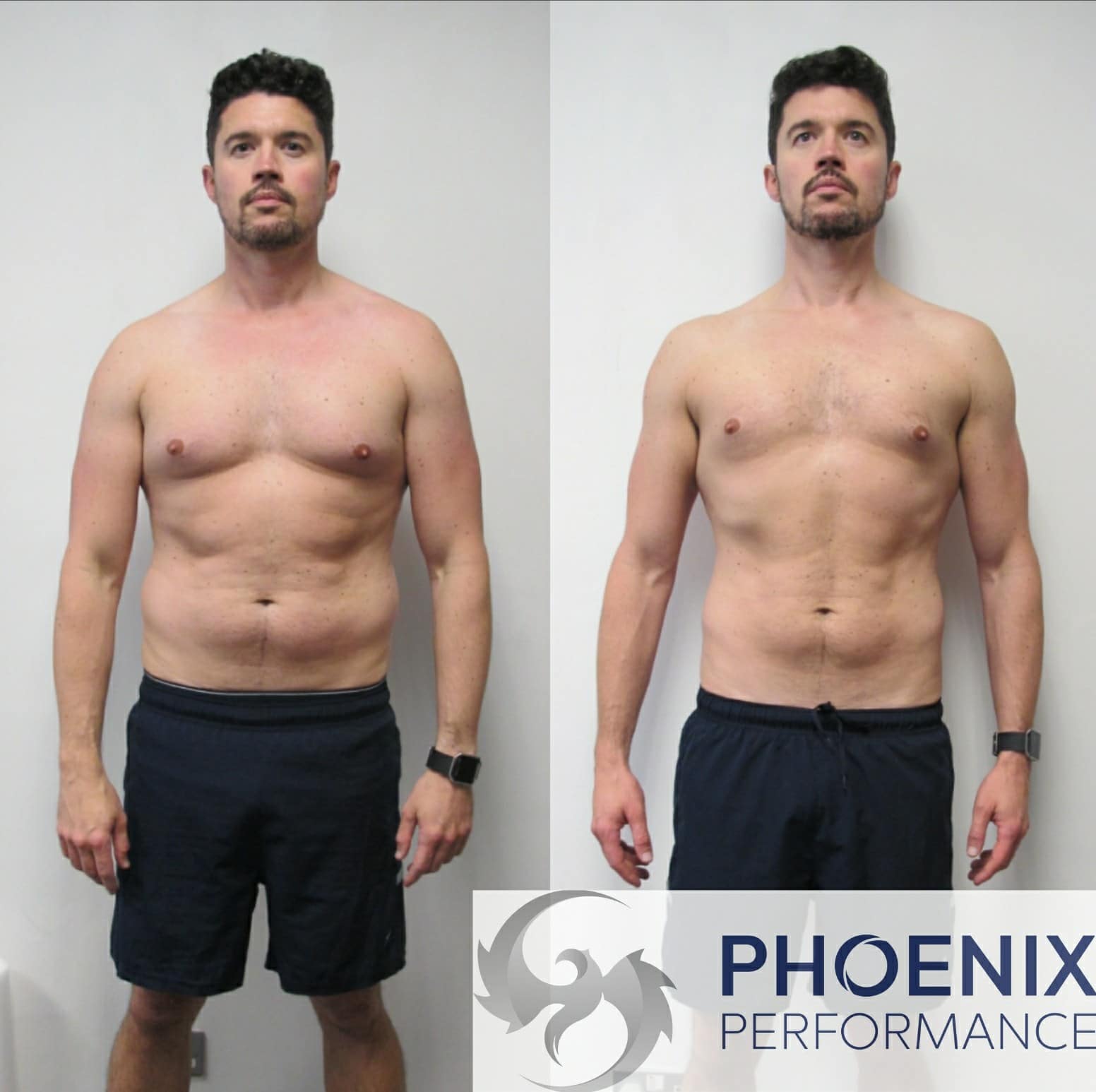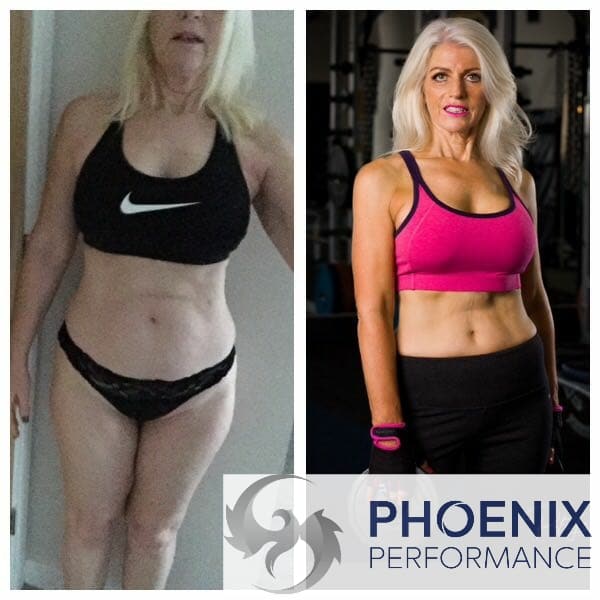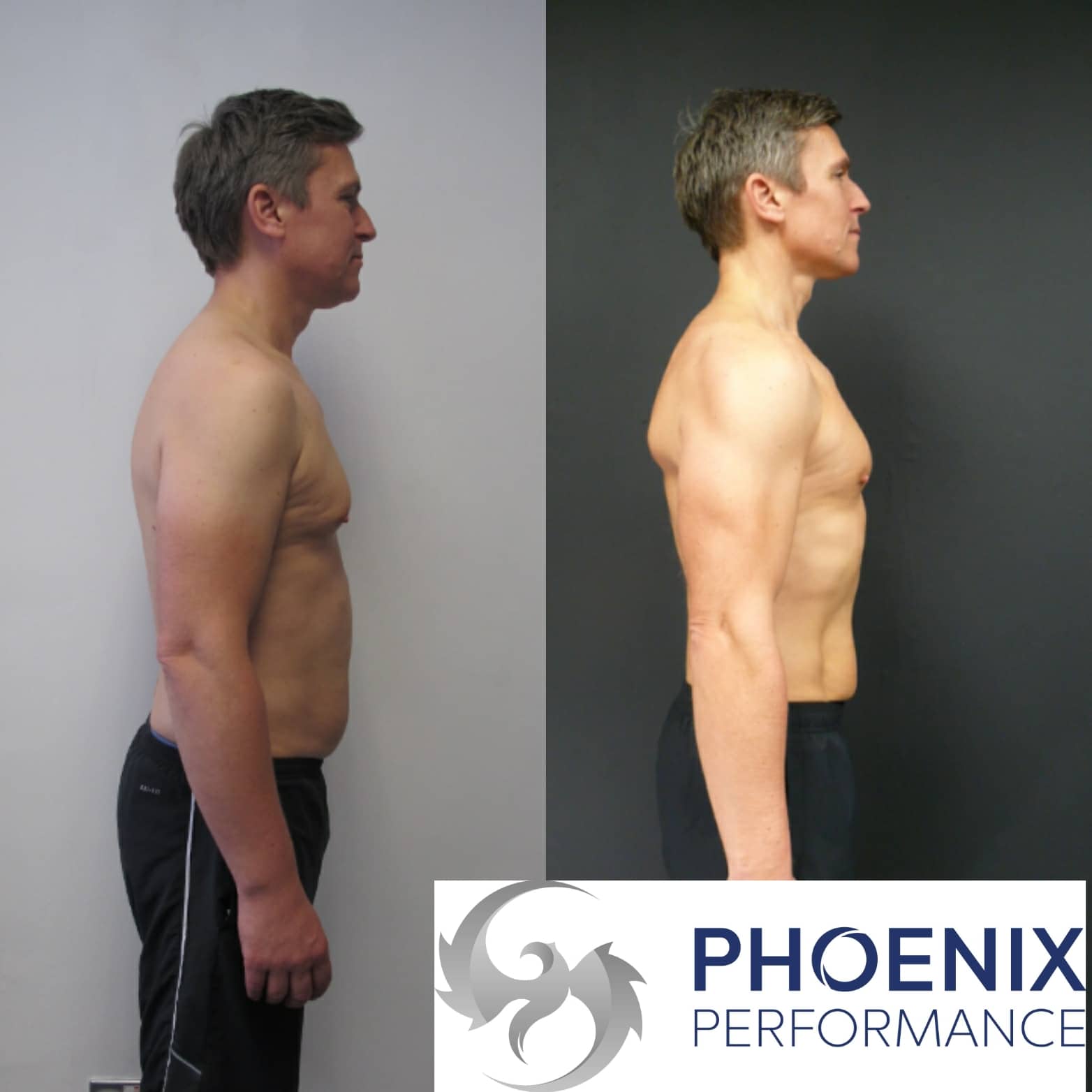 Our training methods are based on Strength and Conditioning and our exercise programmes promote better movement, better posture and structural balance. 
How does this benefit you?
Ultimately, it means that you're less likely to get injured, you will get stronger much faster and you will suffer from fewer aches and pains.  Training with a focus on Strength and Conditioning promotes a better fat burning state, this combined with comprehensive nutrition planning means that your Physique will change dramtically and results happen right from the start. 
You may not be an athlete, but there's no reason why you shouldn't train like one using these proven methods to get results.
 If you're interested in working with us and taking your training to the next level.  Simply complete the contact form below and we'll be in touch.
*As long as you follow the programme. 
Book your Free Consultation now and we'll:
Discuss your current lifestyle, fitness regime, and nutritional needs/habits
Assess your goals in detail, creating specific and time-framed goals
Talk through our strategies and how we can help you